This ring of sweet bread tastes delicious and looks really pretty! There are different variations of the bread, some do not have any fruit in it at all just cinnamon sugar, like cinnamon rolls. This Swedish tea ring recipe is simple to make and it tastes amazing.
The Swedish tea ring can be served warm or at room temperature depending on preference.
Ingredients for the dough
420g strong white bread flour, plus extra for dusting
1 teaspoon salt
10g dried fast action yeast
25g unsalted butter, softened and cut into cubes
35g caster sugar
2 medium eggs
200ml warm full-fat milk
For the filling
100 grams dried cranberries
100 grams raisins
60g muscovado sugar
3 tsp ground cinnamon
1 teaspoon cardamom (optional)
25 grams softened unsalted butter
For decorating
toasted flaked almonds
glace cherries
syrup to glaze (make the glaze by boiling 2 tablespoons water and 2 tablespoons water)
Method
Mix all your ingredients for the dough in a large bowl and mix.
The dough will be a bit wet, tip it onto an oiled work surface and knead until nice and smooth.
Put it back in the bowl, cover in cling film and let it rise until doubled in size.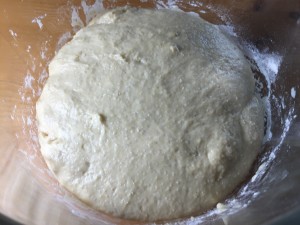 Mix all the filling ingredients except the butter in a bowl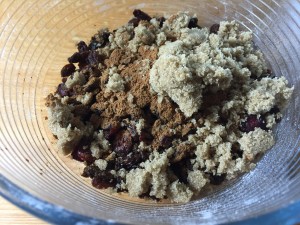 Put your risen dough onto a well floured work surface and roll into a rectangle and spread the butter onto it
Sprinkle the filling mixture on top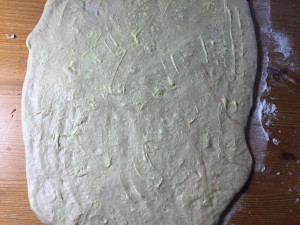 Roll the dough from the long side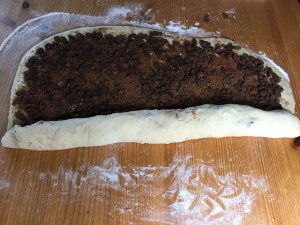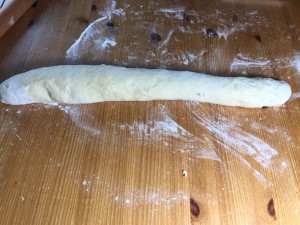 Butter and flour a large cookie tray
Transfer the 'log' onto the cookie tray and shape into a circle. Stick the ends together with some water.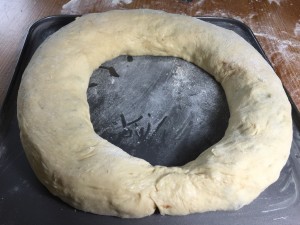 Get some scissors and cut the bread from the outside of the ring towards the centre but do not cut through.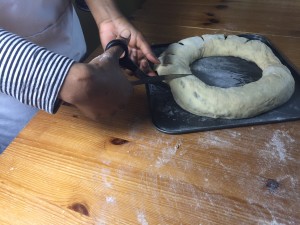 Twist the cut parts to reveal the inside of the bread.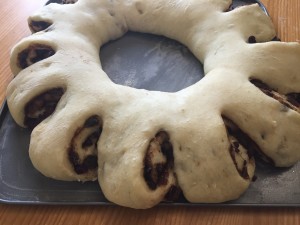 Let it rise for 40 minutes (10 minutes before the rise is complete Preheat your oven to 180 Celsius)
Bake in the oven for 15 minutes, take it out, cover with foil and bake for another 10 minutes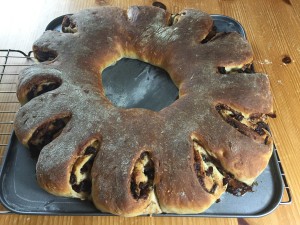 Make your glaze and brush it on top of the cake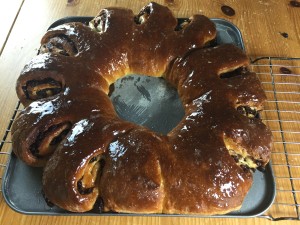 Transfer to a cooling rack to cool completely and then make your water icing and drizzle on top of the Swedish tea ring and sprinkle on the toasted almonds and chopped glace cherries and serve.