As their name suggests Mexican wedding cookies are small cookies traditionally served at Mexican weddings and or special events. Some recipes use ground nuts, usually almonds but mine are a nut free version. These cookies are also known as snowball cookies and they are very similar to Italian wedding cookies and Russian tea cakes.
The cornflour in the recipe makes them soft and melt in the mouth kind of cookies. They are simple to make and can be enjoyed at anytime of the year.
I will be sharing with you this recipe of Mexican wedding cookies and I hope you enjoy making them.
Ingredients for Mexican Wedding Cookies
225g butter
55g caster sugar
225g plain flour
1 teaspoon vanilla extract
1/8 teaspoon salt
115g cornflour
1 teaspoon ground cinnamon
To decorate Mexican Wedding Cookies
60g icing sugar, may need more
Method : Mexican Wedding Cookies
Preheat the oven to 160 Celsius
Prepare a baking tray
Cream the butter and sugar together in a bowl and add the vanilla extract
Add the rest of the ingredients and mix until it looks crumbly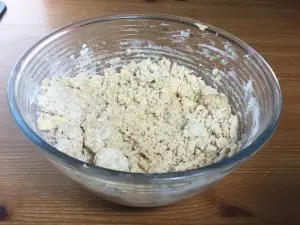 Use your hands to make some small dough balls and place on a cookie tray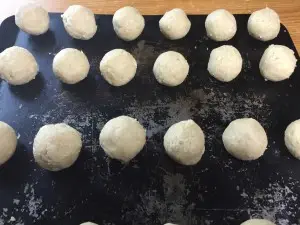 Bake in the oven for 35-40 minutes until slightly brown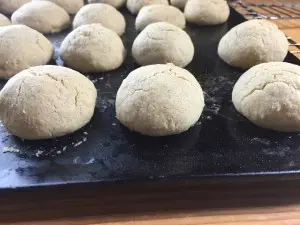 Put the icing sugar in a bowl and put the Mexican wedding cookies in the icing while still hot and cover it.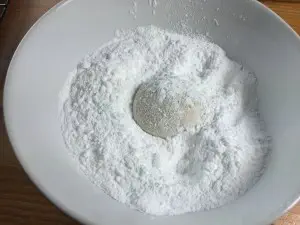 Put on a cooling rack to cool completely dust more icing sugar on them when they are cool.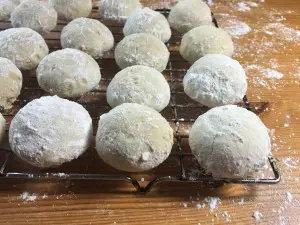 You can also try out these easy lemon shortbread cookies