Pineapple flavoured icing sugar
Sugar and crumbs sell some really wonderful flavours of flavoured icing sugars. Among the many flavours there is pineapple flavoured icing sugar which is one of my favourite. I had seen some of the sugars before but I never got around to ordering them.
When I went to the Cake International at the NEC they had a stall there and I decided to buy some flavoured sugars. The brilliant thing about the sugar and Crumbs stand was that they had butter icing made up of the different flavours so you could taste before buying.
It was hard making a choice but I did and bought a few to try out and I will definitely order more online. The other flavours or icing sugar I bought were pink lemonade and coconut. Some of the flavours may taste too strong but they can be diluted with regular icing sugar.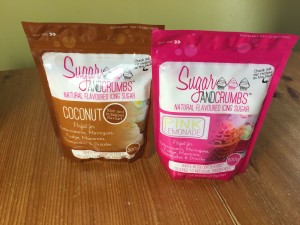 This flavoured sugar can be used for other than butter cream icing. It can be used to make any other recipes which call for icing sugar.