My first attempt at a two tier cake
I have always wanted to try out baking and decorating a two tier cake but I never got around to it. I just do not have enough time to decorate elaborate cakes with my very hectic schedule so I have always left it to the side. I finally decided to have my first attempt at a two tier cake in the last couple of days and I have just finished decorating it.
The first step was deciding what size cakes to bake and I settled on a 6 inch (15cm) round madeira cake. Recipe here deep 6 inch cake recipe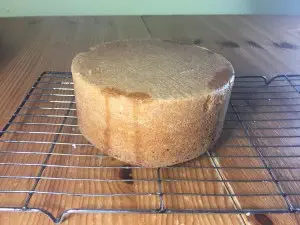 and a 9 inch (23cm) round cake and the recipe is here 23 cm deep round vanilla cake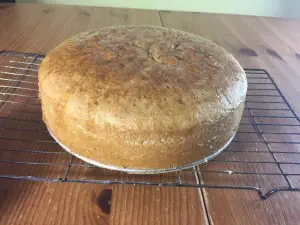 When I had baked and cooled the cakes I started doing some research about the type of design to make. The more I did some research the more indecisive I became. There are just so many beautiful examples online. I did not have a design in mind when I started, all I knew was that I wanted to bake a two tier cake and that is what I was going to do.
Another thing I really wanted to try out was making a naked cake because I like the look but the butter cream icing just was not working very well for me because the weather is very cold. I managed to soften my butter to make the butter cream icing but it was quickly hardening so I decided to just to fill and crumb coat the cakes and then use fondant to cover them.
I then had to decide how to stack the cakes. I have both chunky straws and dowels but dowels are difficult to cut and I had read that some people use chunky straws to decorate, so I decided to use chunky straws because they are a lot easier to cut.
I also decorated a cake board for the first time and I was quite impressed with the results!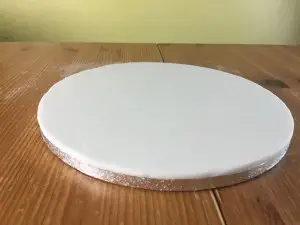 I then transferred the big cake on to the cake board and then the small one on to the top and then added the flowers and ribbon. I was going to add ribbon to the board too but the one I had was too wide and I could not be bothered to go out and but some more but I strongly recommend you put some ribbon on the board in the colour scheme you are using because it just adds a nice finish.
So that is my experience of baking a two tier cake. When the weather warms up a bit more I might bake a two tier naked cake.
I hope you enjoyed reading my experience and if you have any questions please type in the comments below and I will respond.