Icelandic Vinarterta Recipe
I love to explore and read about foreign recipes and try them out and in a way I am a bit of a food historian in the making. I love to read about origins of some recipes and the history about them. In this post I am going to share with you an Icelandic Vinarterta Recipe. This cake is usually baked on special occasions such as weddings and Christmas.
One of the most common characteristics of the Icelandic Vinarterta is that it has 7 layers. It is called vínarterta (vee-nar-terta), also popularly (mis)spelled "vinatarta" or "vinaterta." This cake can be baked a few weeks before an occasion. I have read that in some cases it can be baked 6-8 weeks before a wedding, for example, and this gives it time to enhance the flavours.
I first came across this recipe from one of my favourite bakers, Rachel Allen, and I just had to find out more about it and try it out. I have baked this cake a few times and it always turns out well.
For the shortbread layers
450 grams plain flour
2 teaspoons baking powder
1/2 teaspoon salt
1 teaspoon ground cardamom seeds
225 grams butter
225 grams caster sugar
2 medium eggs
1 tablespoon milk
1 teaspoon vanilla extract
For the filling
1kg pitted prunes
200 grams caster sugar
400 ml water
1 teaspoon ground cardamom
1 teaspoon vanilla extract
For decorating
Method
Cream the butter and sugar together.
Add the eggs, one at a time, and beat well between each addition
Add the tablespoon of milk and cardamom and vanilla extract and mix
Add the flour, baking powder and salt and mix to form a dough
Put the dough into cling film and flatten slightly and refrigerate for about 30 minutes or until it is solid enough to be able to roll out, while you make the filling.
Put all the filling ingredients in a pot over a medium heat on the stove. Cover and cook for 15 minutes until the prunes are tender. Remove the lid and cook for another 5 minutes
Use a hand blender or food processor to blend the mixture until smooth.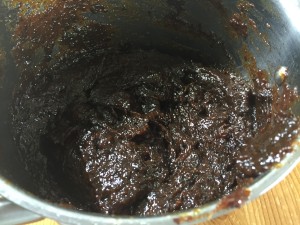 Set aside and let it cool completely
Get some baking paper and use a 23 cm diameter circle to draw a template on the baking paper.
Remove the dough from the fridge and weigh it and divide the weight by 7 because you will need to bake 7 layers.
Preheat the oven to 180 Celsius
Roll one piece of dough into circle at a time using the circle as a template, place on a baking tray on the baking paper.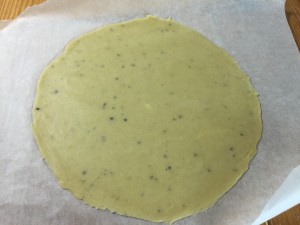 Bake in the oven for 10 minutes until it is slightly brown on the edges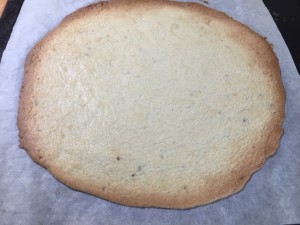 Remove from the oven and let the circle cool on the tray for 2 minutes before transferring to a cooling rack to cool completely.
Repeat until all 7 layers are baked
Assembly Method
When the layers have cooled, it is time to assemble the cake.
Put your first layer on a cake stand or plate and spread some of the prune mixture on top.
Keep repeating the layers until all the mixture has been used up.
Tear off a large piece of cling film, to put the cake on.
Use a cake lifter to lift the cake onto the cling film and wrap the cling film around the cake. Use as much cling film as you need to completely cover the cake
Leave the cake covered for a few days, at least 3 days, ideally a week,to soften the cake layers and for the flavours to develop.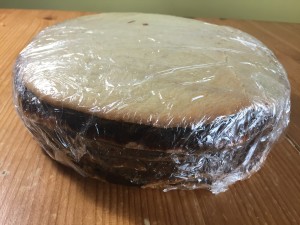 The cake can keep for a few months and gets better with time.
NEVER MISS A TIP
Subscribe today and get notified when I post new videos tutorials, tips and recipes.